It's almost over! We're almost free! Summer is here!
It's not almost over! Shut up with your chat! NO TOUCHING OR FRATERNISING!
I don't know about you, but I don't know who believe - the famously trustworthy and reliable gentleman currently in charge of the country, the simillarly reliable tabloid and right-wing press...It's all so tricky!
Still, it's a bank holiday weekend! Which, er, means that I am writing this on a day when I can pretty much guarantee no fcuker will actually read it (plus ca changezzzzzzzzzzz) - so I'll keep the intro mercifully short. If you do happen to see this, I hope you have a lovely three days off but that you don't do anything stupid like have a fcuking street party; if you don't, my wishes for you are largely immaterial so I shall keep them to myself (but know that they involve creative punishments and a long, long time).
I am Matt, this is Web Curios, and this is either the middle or the end of the beginning but not, probably, the beginning of the end (although it conceivably might still be in a more all-encompassing, pan-human sense).
OH GOD I WANT A BARBECUE SO MUCH IT PHYSICALLY HURTS.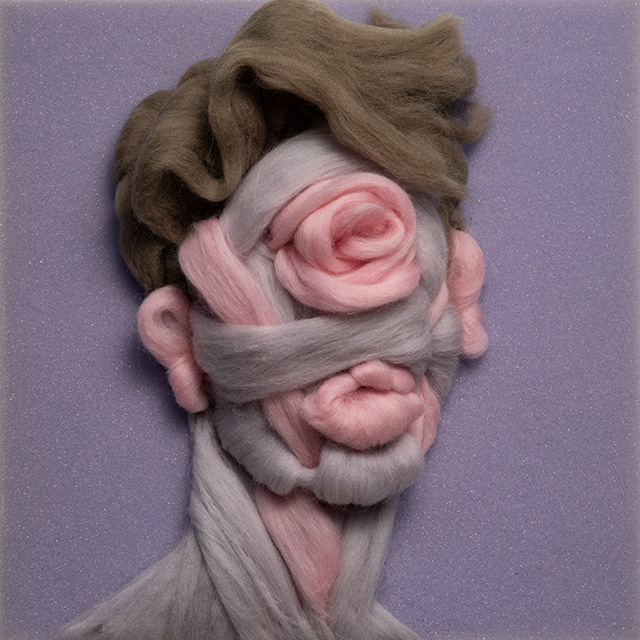 FIRST UP IN THIS WEEK'S MUSICAL SELECTIONS, THE NEW LIL SIMZ EP WHICH IS REALLY VERY GOOD INDEED!
THE SECTION WHICH WOULD LIKE TO FORMALLY, RESPECTFULLY AND SINCERELY ASK ANY BRANDS PLANNING ANY SORT OF ANTICIPATORY 'WE CAN REBUILD THIS IF WE ALL WORK TOGETHER!'-STYLE INSPIROCONTENT FOR ANY POST-LOCKDOWN FUTURE TO PLEASE, PLEASE FCUK OFF:
Facebook Is The Internet And There's Nothing We Can Do About It: Yes, ok, fine, there's perhaps a touch of authorial license going on my interpretation of the headline here, but at these strained and difficult times I think it's still quite important to stare into the gaping, ravening maw of the Zuckerbergian gift horse to see exactly what's lurking within its suspiciously wooden-feeling exterior ("Wood? Nah mate, real Arabian horse, that, honest guv"). Basically I can't shake the feeling that we're all going to emerge from...this even further in thrall to big tech than we were before, as evidenced by headlines like these; Facebook has launched (in a small, localised trial in Peru) Discover, an app which effectively lets users access limited quantities of text-based information from websites for free (as in, no data). This had previously been trialed as Free Basics in India and other countries, but this is a more wide-ranging service which is effectively designed as an entry-level portal to the wonderful world of the web for those shrinking percentiles of the global population who aren't already hooked on 1s and 0s. What does Facebook get out of this? Well, aside from an unspecified amount of information on the browsing habits and interests of a whole new coterie of web users, it also gets to inculcate a load of people with the subtle-but-important message that WEB=FACEBOOK, which is sort-of important to them in the long-term. Am I being paranoid? Has my mistrust of the Big Blue Misery Factory begun to impede my ability to engage in rational commentary? I can't even tell anymore tbh.
Make Comedically Long Images On Insta: I fear that this is going to be wasted, what with this being a bank holiday and all, but HERE'S AN EXCITING AND VAGUELY-VOGUEISH THING YOU CAN DO ON INSTA RIGHT NOW! You can currently (I think this still works at the time of writing) use a small bug on Insta to post pictures of extraordinary length; this video shows you how. Basically if you're a community manager you have a few hours til they shut this off to think of a BRANDED FUNNY for your client and win the fleeting-but-oh-so-comforting temporary online approval of literally thousands of clap-like-seal morons who have literally never seen anything better than, I don't know, a REALLY LONG pint ("Can't wait to have one of these on the next #bankholiday!!! #staysafe #isitoveryet"). I'm feeling positive about the industry I work in this week, can you tell?
Twitter's Rolling Out Its Threaded Conversations Thing: As trailed repeatedly since last year. It makes little practical difference to anything, other than making it marginally easier to follow the train of a multiparticipant thread, although given that every third conversation on Twitter at the moment seems to be people shouting into the ether about WHAT THE PEOPLE WANT AND FEEL you might want to give it a miss for a bit.
Twitter Testing Profanity Warning Before Tweeting: Only a test, but given it's sort-of worked a bit to reduce bullying on Insta, it seems reasonable that Twitter consider a similar sort of tactic to try and take a bit of the hate off the platform; it's testing a feature whereby if you hit send on a message calling someone an 'effing see' you will be gently asked whether you've thought through the potential effect of those words on the effing see in question and whether you really want to say that. You will still be free to carry on defining the effing see in your own choice of anglo-saxon, but the idea is that you'll pause and maybe take the opportunity to #bekind (oh god) instead. I think that this is obviously a non-terrible idea, though I equally worry that it's going to see a resurgence in the sort of appalling compound tweeswears that were rampant a few years back as people try and get round the automated hatecatching software.
Make Hirst Paintings On Snapchat: Kudos to Damien Hirst, who by creating a (fun and quite impressive) digital version of his famous 'Spin' series of paintings as an AR toy in Snapchat (snarkier critics than me might point and laugh at the fact that once again Hirst is trailing in the wake of Jeff Koons, whose AR balloon dog sculpture was the inaugural Snap art project a couple of years back) has managed to shamelessly demonstrate exactly how laughable that they have sold as well and for as much as they have. It's really quite fun, though - select your colours, spin the canvas, hang it wherever you want - and, well, it's something to do, isn't it?
Twitch Revamps Channel Pages: Useful for streamers, less interesting for anyone else; this redesign does make it easier to see a streamers past content, when they're next live, etc, in a move that makes it slightly more adjacent to actual, old-school scheduled broadcasting.
Insta Influencer Engagement Discovery Tool: Thanks to Alex for sending this to me; no idea how long this is going to work for, as Insta's famously disinclined to let stuff like this exist for long, but while it does it might be of use; this Chrome plugin lets you analyse any Insta account you like for its average engagement rate; useful when trying to decide which relentlessly upbeat content-monkey you're going to hire to shill your gambling site this week.
The VICE Guide to 2030: Ordinarily I'd put this in the longreads section, being as it is a collection of writings and essays speculating on what the next decade is going to look like, particularly from the point of view of GenZ; on the other, the essays aren't, if I'm honest, that interesting, and to my mind the main value comes from all the survey data that they've gathered to gauge young people's attitudes to work, leisure, etc etc, now and in the future, which you can use to pad out all of your strategy work for any youth-focused brand for at least the next few months.
Spotify Listen Together: This is a nice idea by Spotify, riffing both on the fact that SO MANY PEOPLE EVERYWHERE use it, and the fact that everyone feels a bit lonely and isolated right now; the site shows you instances around the world when two users started listening to the same song at EXACTLY THE SAME TIME, thereby illustrating something really important and fundamental about the human connection to music and each other (or something; sorry, I start to drift off at the high concept, in general). The ungrateful, selfish part of me wishes that there was a build here that allowed for the creation of temporary chat connections between two simultaneous listeners - maybe a 60s window, during which you were allowed to only communicate via song titles or something, just to try and limit the trolling potential - but that's just me being greedy; this is really cute.
Airbnb Talent: Airbnb, you may have heard, canned a whole bunch of staff this week, in one of the less-surprising events of the past few weeks. Its founder, Bryan Chesky, was widely-praised for the comms around it, and this statement in particular; on the one hand, it's well-written, sounds sincere, and attempts to be reassuring to the remaining 75% of staff that there is a plan to secure the business and their futures; on the other, well, he's still a billionaire (yes, yes, I know, fcuk off you tedious pinko, etc etc etc). Regardless, I think this site is a really nice touch - it's effectively a shop window for all the staff that they have laid off, letting other employers who might be hiring browse a list of people who have Airbnb experience and who are now available. I feel the word 'classy' has literally lost all meaning through online overuse over the past decade, but this almost approaches it.
The Gucci Mascara Hunt: Look, you may not think that the best way to finish off this brief section about updates to s*c**l m*d** platforms and general brand communications news is with a Gucci-themed bowling game in which you attempt to...er...roll over mascaras with a pink bowling ball, but let me reassure you that it really is (this is...not very good, but at the same time I spent 10+ minutes messing with it the other day, which suggests either that it's got some sort of surprisingly-effective gameplay hooks or that my critical faculties have been forever-fcuked by the past couple of months).
NEXT, HAVE TWO HOURS OF WHAT THE MAN WHO MIXED IT DESCRIBES AS 'LEVITATING BONGO DISCO'!
THE SECTION WHICH MIGHT ACTUALLY CRY IF IT SMELLS BARBECUE THIS WEEKEND, PT.1:
The COVID-19 Research Explorer: Academic-but-useful (if you're an academic) resource from Google, this, which has created this search engine which is trained specifically on the 50,000+ scholarly articles related to COVID-19 and which is designed to respond well to natural language search queries rather than more traditional keyword-recognition-type ones. So, for example, you might ask it 'what are the diagnostic markers of COVID and how do they vary by age cohort?' (or you might if you knew what any of those words practically meant; not sure that I do tbh) rather than 'COVID diagnostic age', say. On the offchance that any of you REALLY want to delve into the research literature, or alternatively if you want another weapon with which to win the increasingly tedious online arguments about THE RIGHT STRATEGY, this is potentially helpful.
The NHS Tracking App Code: It's all on Github; if this stuff means anything to you, take a look. My timeline seems to be neatly-split between "I am NEVER touching this, Cummings is stealing all my data" and "everyone else already has your data ffs, stop being so precious about it"; fwiw, whilst I'm not personally wild about the idea of having another entity tracking my movements I think it's important at times like this to distinguish between the party and the machinery of government (to whit: I think the Tories are cnuts and I despise this government and all its previous n iterations, but this is being run by the NHS and civil servants and I am, perhaps naively, still inclined to believe in a degree of separation between the institutions). Also, to that person who @ed me on Twitter with something along the lines of "well, but Google Maps doesn't take all your data and use it to influence elections, whereas we know that this administration does nudge nudge wink wink" - erm, you really haven't been paying attention to how any of this works, have you?
BioVyzr: WE ARE ALL ALLOWED OUT AGAIN! Except we're not! Yet! Still, regardless, we may well be allowed out again sometime, and so in preparation for that I present to you the BIOVYZER (God I love that spelling - so future! So redolent of the 'XXXtreme!' era branding of the early-2010s!), a crowdfunding campaign for which has smashed its funding goal by...lots with five days to go (at the time of writing). Basically this is a giant, clear dome that you wear over your head, making you look almost exactly like a 21C reboot of Lost In Space's famous, clunking robot assistant 'Robbie'. There's a lot to love about this; the fact that they openly state uptop that they only have a 'working demo' of this rather than anything that's actually ready for market or properly-tested ("I DON'T CARE SHUT UP AND TAKE MY MONEY!"), the fact that they unashamedly use 'unprecedented design for unprecedented times', the fact that it happily shows BUSINESSPEOPLE in SUITS, smiling broadly as they prepare to leave the Terrordome for another productive day at the socially-distanced content mines...Honestly, if you showed this to someone from the 1980s they would tell you that it was a spoof product ad from Total Recall or something (fcuking hell, how much do I wish that it was just a spoof product ad).
Hypercam: Are you still having fun playing with your Zoom backgrounds and bringing 'funny' mugs to show everyone at the 915 standup? Would you like something better? If you can be bothered with the slight jiggerypokery required to run the output from this website through your camera (it's not actually that difficult and they tell you how), then you can add a wonderful touch of the cyber-surreal to your appearance at your next meeting. Hypercam lets you apply all sorts of odd, slightly-kaleidoscopic effects to your camera feed, turning your face into a sort of weird, infinitely-tesselated pyramidal Godhead, say, or a spinning cube moving infinitely through the void. Which will make a nice change for your workmates if nothing else. By Kim Albrecht, to whom credit and kudos.
Alan Menken: Look, I know that Web Curios isn't something which can ordinarily be said to bring much in the way of 'joy' or 'lighthearted relief' into the lives of its vanishingly-small readership, but I like to think that every now and again I buck the trend and bring you something that is genuinely happymaking. So it is with this website, celebrating the life and work of composer Alan Menken, who worked on musicals like Aladdin, Little Shop of Horrors, Sister Act...If you're into singalong kids' movies, or musical theatre in general, or just, generally, if you need a smol pick-me-up, click on the link - I guarantee you you will have a smile on your face within a minute (honestly, I REALLY mean this - it happened to me, and I am a miserable, hopeless, dreamless husk who fcuking despises musical theatre). Absolutely charming, and a really nice website to boot. Oh, turn the volume UP.
Wonder of Wonder Art: Now turn the volume back down again; this is VERY LOUD. Still, it's a fun little site that, if you can make sure that they have headphones in, your kids might enjoy; you can draw a simple 2d character and then watch as the site animates it to dance happily in digital space to a Hatsune Miku tune (that, in case you were wondering, is why I suggest you lower the sound). Infuriating within approximately 30s to my middle-aged ears, meaning that if you have <10s they will rinse this til doomsday.
IN C: This is beautiful little looping piano toy; there was a similar one for Philip Glass a few years back, but this is all its own thing: "Play your own unique version of Terry Riley's "In C" with the help of five automated bot performers. Every bot plays the same sequence of 53 short musical patterns. Each bot will keep repeating the same pattern until you decide it should move on to the next. Over time, different musical and visual combinations will emerge." Try having this open in a browser, fiddling a bit and then leaving it for a while, tweaking every five minutes; honestly, the effect is mesmerising and a pretty perfect example of how incredible rule-based compositions can sound.
The All-In Challenge: When you hear the term 'challenge', what does it mean to you? Would you perhaps think that it involves doing something taxing, that pushes you mentally, physically or emotionally, something that you wouldn't ordinarily do but which you want to achieve for...some reason or another? Would you think that 'a famous auctioning off an experience with themselves' counts as a challenge? No, me neither, and yet here we are. The All-In Challenges (NOT A CHALLENGE) is a US thing whereby a bunch of famouses have SACRIFICED themselves by offering up some of their time, or VIP experiences at one of their performances, for people to enter into a charity raffle to win, all in aid of efforts to support health and support workers during the pandemic. So you can buy a $10 ticket to win dinner with Mariah Carey, or a round of golf with Tiger Woods, or to cohost the Ellen show, or alternatively you can not do this and instead continue asking why it is that people who in many cases have net worths that run comfortably into nine fcuking figures seem to think that the best use of their time and money is exhorting people who very much don't have that sort of money to part with some of it in exchange for the chance at a fleeting, stilted encounter with an actual celebrity. Up to you really.
The OK Closet Clearout: Growing up in the UK in the 80s, America was still a shiny beacon of glossy excitement, and the place that you were very much convinced that England was a slightly-crap knockoff copy of; everything they did we did too, just on a significantly-smaller budget. So it is with the OK Closet Clearout; just like the All-In Challenge, it's a celebrity fundraiser - except in this case, rather than a night of gossip'n'luudes with Mariah you get to big on a pair of spangly slingbacks once worn by Jane McDonald off The Cruise. Ok, fine, maybe not that exact thing, but with approximately two days to go til this ends there are some absolute BARGAINS to be had - Alexandra Burke's DKNY coat, Craig Revel Horwood's bowtie, SO MANY EVENING GOWNS OWNED (and, hopefully, well-laundered) BY KATIE PRICE!!! Honestly, get in there - you deserve a treat.
Google Read Along: Parents, how's it going? Feel like you've got the measure of this whole "I am with my kids all the time" thing? Don't know why, but I think that the response to this might differ quite significantly along gender lines. Anyway, if you feel like you might have read The Tiger Who Came To Tea (or whatever the current obsession in your household is) more times than one human ought to have to bear, perhaps check out this BRAND NEW app from Google and consider outsourcing some of the more onerous, repetitious aspects of bedtime to a machine. "Read Along has an in-app reading buddy that listens to your young learner read aloud, offers assistance when they struggle and rewards them with stars when they do well – guiding them along as they progress. It works best for children who already have some basic knowledge of the alphabet." I haven't tried this, so usual caveats apply - I imagine that it's very American (though there may well be localised versions, no idea), but if you can get past that then it seems like it could be a nice way of perhaps letting your kids do some self-directed reading practice; the Ts&Cs suggest that there's nothing odd or nefarious happening with the app in terms of data collection, so take a look.
Nebula 75: I feel the interest Venn Diagram between this and 'adult men who like Doctor Who' might be quite circular. Nebula 75 is a BRAND NEW Supermarionation production - for those of you who for some reason don't remember, Supermarionation was the name given to the production techniques pioneered by Gerry Anderson in Thunderbirds, Captain Scarlett, etc, in which wonderfully-expressive but still, fundamentally, very, very wooden, puppets had all sorts of exciting, retroscifi-themed adventures. NEBULA-75 is "a short-form puppet drama that follows in the tradition of 1960s favourites while offering something brand new at the same time. Although team members from around the world contributed remotely to pre and post production, the entirety of the filming for NEBULA-75 was undertaken by a crew of three who happened to already live together in a small flat in London. Their living room was transformed into a makeshift movie studio – with bookshelves, cardboard boxes and other household objects becoming the interior of the show's hero spacecraft. This flat was also fortunately home to many of the puppets, props, and costumes that have been accumulated over the course of different productions." Whether or not you have a warm, nostalgic, Findus Crispy Pancake-scented memory of lying belly-down on a carpet watching Captain Scarlett, or whether you're really anxious for me to stop using references from a time before you were born, this really is a lot of fun, and there's something endlessly-charming about the puppetry and the commitment to the whole thing.
Cheers NHS: Can everyone just agree to stop the clapping now? It's starting to feel a touch desultory and sad; perhaps (here's a thought) we could all demonstrate our support for the NHS by, I don't know, not behaving like feckless cnuts? And paying our taxes? Or, alternatively, but donating to this initiative, which lets you buy a takeaway for frontline staff, provided via JustEat vouchers. This is a nice idea, but I do feel slightly uncomfortable about the fact that once again it seems that the poor fcuks working to deliver this stuff are being gently forgotten and brushed aside. Still, if you want to put a few quid towards getting a frontline worker a pizza, this is a seemingly-efficient way of doing it (thanks to Josh for the tip).
BBC Backgrounds: I said I wasn't going to do Zoom backgrounds anymore, but then the BBC released these yesterday afternoon and, well, I relented. I haven't checked through all of them, but there are various classics like the Queen Vic, the set of Playschool, etc etc. Slightly upset that they didn't include the Broom Cupboard from my childhood, but then again I am a forty-year-old man and should probably stop with the tedious nostalgia for a time that I will never again know and a youth that is crumbling to dust as I speed away from it towards an increasingly-grey future.
VOMA: Stuart Semple, who you will know from Curios past as the creator of anti-Anish Kapoor superblack paint amongst other things, launched this Kickstarter this week - it's to raise the final few quid to finish building VOMA, described as "A fully immersive virtual art museum built to give anyone a chance to connect around great art." Regular readers (ha!) will know that I've featured a variety of these digital art galleries over the years, most of which fall under the heading of 'interesting concept but I don't want to spend more than about 5 minutes here'. Details of the exact spec of what Semple's planning and how it will work are scarce at this stage, but if he's only after 5k you'd expect that this is nearly-done - if this whets your appetite, and you can afford a few quid, chuck him a fiver: "We are working on a gorgeous amalgamation of considered curation, visionary architecture, game design, CGI, and global community interactivity. We are making a digital institution that's capable of showcasing art in ways audiences have not had the chance to experience before and if we are lucky, a digital legacy that will live for years to come." So there.
By Helena Hauss
WHY NOT SPEND THE LONG WEEKEND GETTING ACQUAINTED WITH THE BACK CATALOGUE OF CLASSIC DC PUNK LABEL DISCHORD RECORDS, INCLUDING STRAIGHT EDGE GRANDADDIES FUGAZI? IT'S ALL FREE TO STREAM!
THE SECTION WHICH MIGHT ACTUALLY CRY IF IT SMELLS BARBECUE THIS WEEKEND, PT.2:
NEXT, CAST ASIDE YOUR SHAME AND INHIBITIONS AND JUST ENJOY THIS TRULY STELLAR COMPILATION MIX OF LATE-90s/EARLY-00s BOY AND GIRLBAND POP WHICH YOU WILL WANT TO HATE AND WHICH YOU WILL NOT BE ABLE TO HELP BUT FIND STRANGELY ALLURING!
THE SECTION WHICH MIGHT ACTUALLY CRY IF IT SMELLS BARBECUE THIS WEEKEND, PT.3:
LAST UP IN THE MIXES, CLOSE OUT THE LONG WEEKEND WITH THIS SLIGHTLY AMBIENT-Y FUNK MIX BY JOHAN SOLO!
THE CIRCUS OF TUMBLRS!
Megaestruturas: Only one this week, but it's a good one; this is a Spanish (I presume) Tumblr collecting designs and illustrations of imagined mass-habitation structures from the past. Some of these designs are GREAT, all of them are very reminiscent of the orange-and-brown 70s, and quite a few might be worth revisiting in an era in which we're all potentially killer viral nodes.
THE TROUGH OF (INSTA) FEEDS!:
Ixta Belfrage: This week I have started feeling the absence of restaurants SO KEENLY (I know, I know, middle-class woes, no violins); this Insta feed, property of chef Ixta Belfrage, who works with Ottolenghi as a recipe developer, honestly made me do a very smol hungry sad, but in a good way. GOD I MISS DUCK SOUP.
The Nook Street Market: Honestly, whilst I couldn't actually give a fcuk about the actual mechanics of playing the game, I find everything about how people are using Animal Crossing totally fascinating. This Insta account is that of Nook Street Market, which is an outfit designing and selling clothes for use in the game, often replicating real brand designs, and, I think, occasionally in collaboration with the actual designers/labels. If you're not in part interested in how this is finally normalising a trade in digital goods amongst a whole new coterie of people then, well, you've probably got a fuller and more rounded life than I do, fine.
LONG THINGS WHICH ARE LONG!:
AND NOW, MOVING PICTURES AND SOUNDS!:
Ok, this isn't usually my sort of thing - it's a barely recognisable cover of 'Heaven is a Place on Earth' by Belinda Carlisle, of all things - but, honestly, combine this with the video, which is all made up of found footage from old VHS tapes, and the current, y'know, situation, and this absolutely fcuking totaled me when I found it. The song is by Matthew Ryan, the footage found and edited by Tom Serchio, and it's honestly heartbreaking (in a good way):
One of the most happymaking things I saw this week, remix kings The Hood Internet, featured on here at various points in the past, return with the latest in their attempts to remix ALL the music of a given year into a single 3-minute track. This is 1985 - if you are old, ENJOY THE TIME MACHINE (and if you're young too, obvs):
Last up this week, the latest Kinect-y, oddly pointillist representation of East Asian living by Ruben Fro; I featured his video of Vietnam in the same series, and this, of Dong Xuan market in China, is equally gorgeous. I would love to see a longer-form piece in this style, or a music video, or something. Anyway, regardless, THAT IS IT FROM ME I AM DONE BY EVERYONE BYE I LOVE YOU BYE I HOPE YOU HAVE A LOVELY LONG WEEKEND AND THAT YOU ARE ALL ABLE TO ENJOY AT LEAST A SMALL BIT OF SUNSHINE AND THAT YOU ALL STAY SAFE I LOVE YOU SEE YOU NEXT WEEK I AM OFF TO HAVE A LIE DOWN AS IT TURNS OUT I AM FEELING THE POST-CURIOS BURN A LITTLE THIS WEEK TAKE CARE I LOVE YOU SEE YOU SOON I LOVE YOU BYE!: