OH HELLO! I finished a job yesterday and as a result feel GREAT - even better, I seemingly managed to leave without alienating or upsetting anyone, although that will probably change next week when they realise that I have a secret backdoor login to the website and fully intend to go and make subtle but significant alterations to all the staff biographies as soon as they have paid my final invoice (what's better, do you think? Misspelling everyone's name by one letter, or giving everyone a 2:2 in Human Anthropology from Sheffield Hallam?).
Anyway, I am on holiday next week and the week afterwards, so this will be the last Curios til 21 June - take this opportunity, then, to writhe luxuriantly in my webspaff, and I'll see you in a few short weeks, by which point I'm confident we'll have somehow managed to relieve ourselves of this nationwide politico-cultural paralysis and everything will all be sorted and FINE. Won't it? CAN SOMEONE PLEASE MAKE EVERYTHING FINE, PLEASE?
I am Matt, this is Web Curios, and I am fcuking off now. Bye.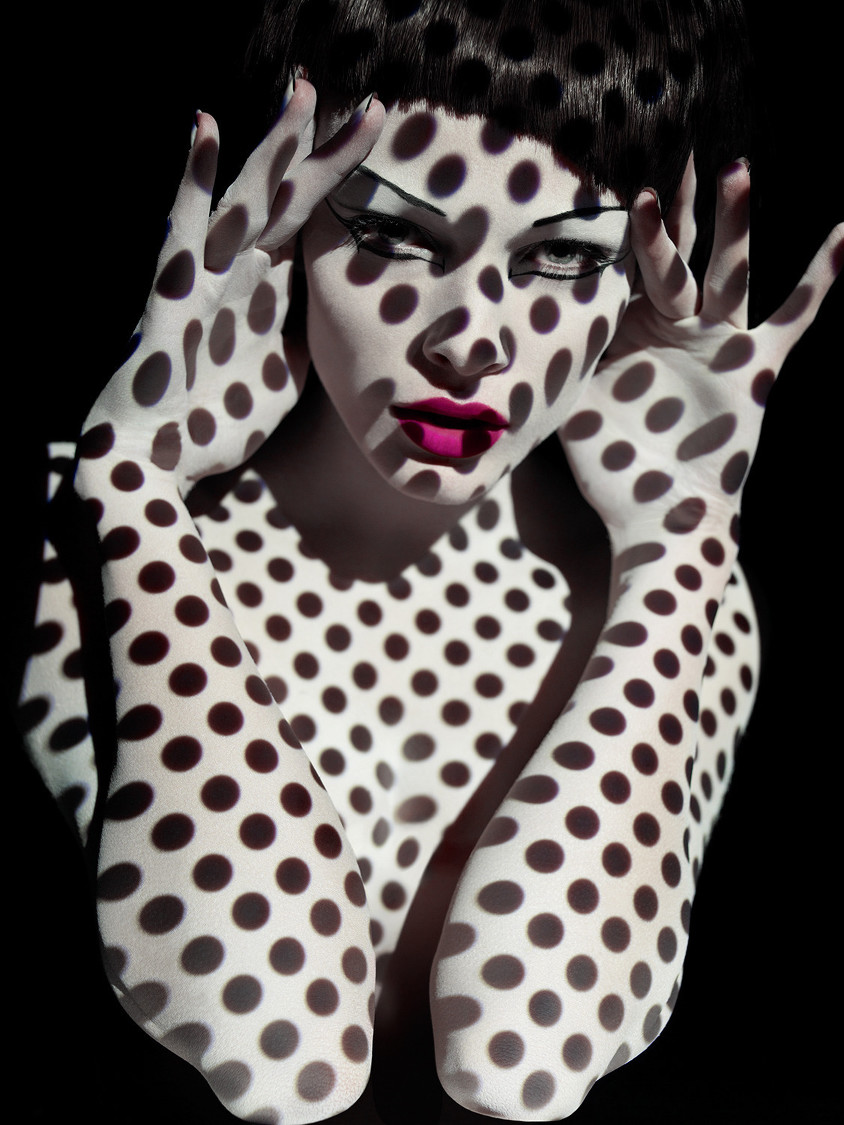 FIRST UP IN THIS WEEK'S SELECTION OF MIXES, HAVE THIS FRANKLY AMAZING SELECTION OF 'SONGS OF THE SUMMER' FROM THE PAST 50 YEARS!
THE SECTION WHICH WONDERS AT WHICH POINT FACEBOOK IS GOING TO BECOME LIKE SMOKING, SOMETHING WHICH THE KIDS KNOW IS FUNDAMENTALLY BAD FOR YOU BUT WHICH HAS A STRANGE APPEAL REGARDLESS:
By Doug Kim
NEXT, HAVE A PLEASINGLY SUMMERY AND VAGUELY BALEARIC MIX OF LOUNGEY PIANO-HOUSE!
THE SECTION WHICH FEELS LIKE CURIOS IS A BIT THIN THIS WEEK AND AS SUCH WOULD LIKE TO APOLOGISE BUT WHICH WOULD ALSO LIKE TO POINT OUT THAT ANY PAUCITY OF CONTENT IS, FRANKLY, NOT MY FAULT AND IS SIMPLY A RESULT OF OTHER PEOPLE NOT MAKING ENOUGH INTERNET STUFF SO PLEASE PULL YOUR FCUKING FINGERS OUT YOU LAZY GITS, PT.1:
NEXT UP, TRY THIS VERY RELAXED AND LOW-KEY MIX BY ARON MCFAUL!
THE SECTION WHICH FEELS LIKE CURIOS IS A BIT THIN THIS WEEK AND AS SUCH WOULD LIKE TO APOLOGISE BUT WHICH WOULD ALSO LIKE TO POINT OUT THAT ANY PAUCITY OF CONTENT IS, FRANKLY, NOT MY FAULT AND IS SIMPLY A RESULT OF OTHER PEOPLE NOT MAKING ENOUGH INTERNET STUFF SO PLEASE PULL YOUR FCUKING FINGERS OUT YOU LAZY GITS, PT.2:
Chaos Burst Effects: For several years now there has been a general uptick in recognition and acceptance of Dungeons & Dragons as something that's, you know, sort of ok. Whereas when I was growing up the mere suggestion that you might like to pretend to be a wizard in your spare time was a one-way ticket to a land of chinese burns and social ostracism, nowadays it's COOL and socially acceptable to claim nerdery, and the weird escapism of sitting around a table with a bunch of people rolling dice and pretending that you are Tharg, Scion of Thargandia is vaguely aspirational. How the everliving fcuk has this happened? Anyway, this is a genuinely wonderful list of 1000 randomised status effects for roleplaying games, the idea being that Dungeon Masters can call on this sheet if they want to add a little bit of leftfield excitement to a play session - these are all things that can happen to magic users as a random consequence of casting spells. Regardless of whether or not you have ever played or have any interest in D&D, this is WONDERFUL - the imagination here is masterful, and there's something lovely about imaging the odd directions that some of these could take a story - honestly, "Caster appears 50% fatter than they are in reality" would be a JOY to play with.
BFF: A project by artist Shaun Feeney, which is best explained by the artist themselves: "The BFF project consists of 127 drawings combining the faces of friends. Inspired by my two-year experience working as a forensic artist, I drew the faces of 64 pairs of combined friends. I then drew a series of composites of the composites, until finally arriving at one drawing emergent from all 128 faces." This is eerie and uncanny and sort of wonderful, and the resulting images are very, very strange and utterly compelling.
Dirty Car Art: Artwork drawn into the filth of long-parked vehicles by Scott Wade, who is apparently very famous - he's been on telly in over 20 countries, the website excitedly exclaims! - but has previously escaped my attention. It's fair to say that nothing on this site matches the genuine brilliance of "I wish my girl/boyfriend was as dirty as this!", but credit to Scott for trying (I jest, obviously ,this is all quite amazing and the sort of thing you can probably steal for a pitch if you're feeling lazy and unimaginative).
Muzli: A truly horrible name for an otherwise excellent little site - Muzli is a sort of visual inspiration search engine thingy, which throws out solely visual responses to any prompt you care to give it, and which is excellent from the point of view of creating mood boards and the like. The really clever thing is that it works with all sorts of quite niche terms - so you can input a pantone code, for example, and it will pull images containing that tone, or a school of design if you want a certain stylistic layer over all the results. I mean, this probably still isn't as good as Google Images, but it's good to have competition.
Some Excellent Deepfakes: You might have seen the cliip of comedian Bill Hader 'doing' Arnold Schwarzenegger on late night TV in the US, rendered as a realtime deepfake - this is the YouTube channel of the tech crew who did the stunt, and there are half a dozen vids on there at the time of writing demonstrating quite how good the current state-of-the-art deepfake landscape is. It's still not totally convincing, but it's also significantly less horrifying and weird than it was a year ago, meaning at the present rate of improvement I'll be able to bring you a totally convincing representation of me lifting the Europa League trophy by approximately Christmas.
Bitlisten: This is the sound of all the world's Bitcoin transactions as they happen; you can change the tones being used, and with the right combination of settings and a few tweaks of the volume you can basically ASMR yourself thanks to a bunch of idiots gambling on made-up non-money.
Swit: There's an interesting mini-ecosystem in terms of websites and apps at the moment, featuring products and services that exist solely to help people make better Stories - this is another of that ilk, an app which you can use to create small animations detailing your travels so as, presumably, to offer you bookend-type content with which to frame your EXCITING TRAVEL STORIES featuring you in a pool with some inflatable flamingos (FFS SUSAN THAT IS SO 2018). Nothing about this is particularly interesting per se, but if you're after something which will temporarily make your Story stand out from that of every other plastic-lipped nonentity out there, this might be of use.
Variable Fonts: Literally that! Discover and download variable fonts! "This site's goal is to help designers and developers become more familiar with OpenType variable fonts in a way that isn't overwhelming, while also providing straightforward info upfront about the font projects, who made them, and where to find more info or get the fonts to use." Fine, it's not exactly exciting but it might be useful to some of you. SEE, I DO CARE.
Update Faker: This is VERY basic and won't fool anyone with an IQ in treble-figures; however, you probably work in an office, meaning that there will be multiple people in your current field of vision who don't reach that low bar and who will be RIPE for pranking. This site presents a variety of fake system update options which you can set running to baffle and confuse your idiot colleagues - actually, now I think of it, this is too good to waste on other people; why not set it running on YOUR computer, tell someone that it's doing system updates and then fcuk off to the pub while you 'wait for the IT to sort itself out'? I am a genius. DO THIS.
Goat LARP: For those of you who have actually managed to achieve sexual congress with a consenting human partner and probably aren't aware of these things, LARPing means Live Action Role-Playing - that is, doing role-playing in costume, with props. In the main, this seems to involve the sort of people who would have been Goths or Emos a few years ago twatting each other with blunt halberds before going on to bore each other to death over seven gallons of real ale, but occasionally the world of LARPing gets marginally more interesting - as it does here, with this event which is inviting people to come along to an event a fortnight on Saturday where they will be running a roleplay event specifically for some goats. No, I have no idea how that will work, or indeed what the goats are expected to get out of the experience, but should you be in the vicinity of Redding, Connecticut on June 15th then I would strongly advise that you pop down and check this out.
The Satellite Map: ALL OF THE SATELLITES IN SPACE, ON A MAP! It's amazing quite how many there are circling the equator; can the satellites see each other, do you think, or does the vastness of space mean that they're forever orbiting in practical isolation?
The Stick: If you're a CREATOR (sorry) or just someone who quite likes making films on their phone, this could be a total godsend. The Stick is a very clever-looking peripheral for phones, consisting of a magnetic patch that you affix to the back of the device, and a massively versatile attachment that you can stick to the magnet and which can act as a stand or a fastener to attach your phone to your hand, your bike, or whatever else. As a means of securing the phone for filming in motion, this looks hugely useful, and in general the device looks like a genuinely good idea - it's 'coming soon', apparently, and you can sign up for updates should you be so inclined.
Blot: This is an interesting idea. "Blot is a blogging platform with no interface. Blot turns a folder into a blog. Drag-and-drop files inside to publish them. Organize your files in a way that suits you." Basically this is a super-simple no-code publishing system - while it might not be hugely sophisticated, there's a lot of potential here and the templates you can use are surprisingly flexible. The aesthetic is always going to be a bit 'white space lifestyle kinfolk', fine, but this is squarely aimed at the digihipster demographic and so that's probably what you're after anyway.
Character Design References: The most incredible animation and cartooning resource I have ever seen. Honestly, this is the MOTHERLODE if you're interested in cartoons, graphic novels, animation and the like.
2D Doom: So as I said in the upfront, this is a slightly reduced Curios this week (I blame America being on a long weekend, the selfish, lazy fcuks) - by way of recompense, though, have this WONDERFUL side-scrolling shootyjumpyplatformer, effectively taking some of the elements of Doom - Doomguy, hell, cacodemons, the chainsaw - and transposing them into a Commander Keen-style 90s shareware clone. Honestly, this is ACE and will happily keep you going til hometime.
FINALLY IN THIS WEEK'S SELECTION OF MIXES, WHY NOT CHECK OUT THIS EXCELLENT AND ECLECTIC SELECTION BY RAKALE?
THE CIRCUS OF TUMBLRS!:
Second Beat Songs: Only one Tumblr this week, but it's a GOOD ONE - Second Beat Songs collects versions of popular tracks, tweaked so that every second beat is removed. This is HORRIBLE but also strangely compelling; listening to these is a little like the audio equivalent of being on a slightly unpleasant comedown, with everything feeling a little too twitchy and jagged - seriously, click the link and listen to the MC Hammer track near the top, you will TOTALLY get what I mean.
THE TROUGH OF (INSTA) FEEDS!:
LONG THINGS THAT ARE LONG!:
AND NOW, MOVING PICTURES AND SOUNDS!:
2) This is called 'Mapping', it's by Shortly, and it is SO LOVELY; the video's rather beautiful too:
3) WHAT a voice this woman has. The song's called 'Keep The Change', and the artist is called Mattiel and I think they ought to be more famous than they are. SUCH a good song:
4) I suppose it was only a matter of time til someone did an ASMR pop song - and lo! It came to pass that that someone was Charlotte Adigery - this is actually a lot better than it has any right to be, the triggers work a treat, and it's oddly reminiscent of 'Underwater Love' by Smoke City from back in the 90s. It's called 'Cursed and Cussed' - give it a try:
5) This is the new song from Why?, one of my favourite bands in the world. It's called "I may come out a broken yolk, I may come out on saddle", which is the exact sort of pretentious twaddle I adore them for:
6) Last up this week, it's Poppy! HELLO POPPY! This is called 'Scary Mask' and, frankly, it's horrible and unsettling! ENJOY AND THAT'S IT FOR THIS WEEK AND FOR A FORTNIGHT IN FACT WHAT WITH ME GOING ON HOLIDAY NEXT WEEK FOR A LITTLE BIT SO BYE TAKE CARE OF YOURSELVES AND THE INTERNET WHILE I AM AWAY AND KNOW THAT I WILL BE THINKING OF YOU EVERY SINGLE DAY AND HOPING THAT YOU ARE WELL AND HAPPY PLEASE TRY NOT TO WORK TOO HARD AND I WILL BE BACK BEFORE YOU KONW IT I LOVE YOU I LOVE YOU I LOVE YOU BYE I LOVE YOU!: